The Kenmore Elite Hybrid Water Softener Review Part II
By: Chef Cristian Feher
www.tampabaychef.com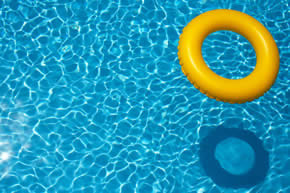 Does your tap water smell and taste like chlorine? Here in Florida, our water supply gets a yearly treatment of the stuff in order to control the growth of bacteria, algae and other foreign bodies that could contaminate our drinking supply. The result, essentially, is pool water coming out of the taps for what seems to be a couple of months.
As a chef, this is a problem. Because water is used one way or another in nearly every dish that I make. I end up having to use bottled water to cook during this time. Which is a pain in the butt! However, this year I found a solution.
You may have read an article I wrote in July where I mention having installed a Kenmore Elite Hybrid Water Softener unit in my home. Actually, Kenmore was nice enough to provide this unit for me to see how it would affect the water quality in my home. This unit not only made my water soft, but has the capability of filtering the taste and smell of chlorine out of the water - and not just a little - it completely eliminated any trace of chlorine from my water supply. This means that I have soft, odorless water all year round for cooking, drinking, bathing and ironically enough, even to fill my pool with!
I give the Kenmore Elite Hybrid Water Softener two thumbs up!